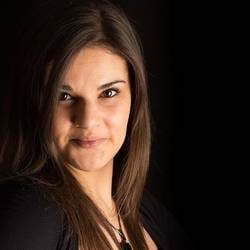 Kate Barrett
CEO & Founder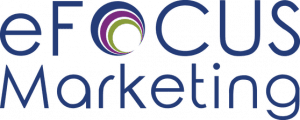 Kate Barrett is the founder of eFocus Marketing (formally known as Shine a Light Media) and The Email Marketing Academy, providing specialist email marketing consultancy, management and training services to companies around the world.
With a proven track record and over 12 years' experience (increasing results from opens and clicks, to sales), Kate's expertise and passion has helped a large range of companies develop comprehensive strategies, to target subscribers with the right message, sent to the right person, at the right time, implement, manage and optimise those campaigns, as well as solve complex email marketing issues including deliverability challenges.
Some of the companies she has worked with or trained include Nissan, Marks & Spencer, Argos, Nissan, Vision Direct, BT, TUI, Soletrader, Maybourne Hotel Group, Photobox, MyVoucherCodes, M&M Direct and Adidas among many others.
Having been an elected member of the DMA Email Council for 3 years, regularly speaking at events, blogging, being a contributor to Smart Insights and a trainer for the IDM, Kate is always up to date with the latest email marketing news, trends and techniques to feed her passion for the industry.
Kate is the author of the soon to be published book 'E-telligence. Email Marketing isn't dead, the way you're using it is' (published 2018).
Information about Kate Barrett's session will follow soon.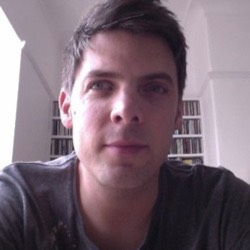 Stuart Clark
Head of Copy

Stuart is Head of Copy at Red C, an integrated agency specialising in marketing that moves people – to click, to call, to read, to buy. Red C has run award-winning eCRM campaigns for brands including Eurostar, Manchester City Football Club and Swinton Insurance, providing strategy, creative, distribution – and results.
Information about Stuart Clark's session will follow soon.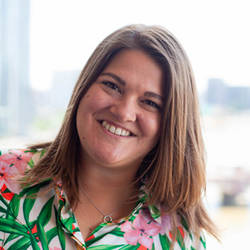 Nat Johnson
Head of Sales
Phrasee
With 10 years' experience in MarTech, and 7 years advising global brands on their technology purchases, Nat saw first-hand the marketing strategies of these household giants. Nat joined Phrasee 2 years ago, where she dived head first into spreading the AI-generated copywriting revolution. Years of technical insight combined with her innovative approach make Nat the perfect fit for expanding Phrasee's message into North America and beyond. When Nat isn't empowering leading brands with awesome email strategies, you can find her on the beaches of Brighton or on her quest for the perfect pie and pint!
Information about Nat Johnson's session will follow soon.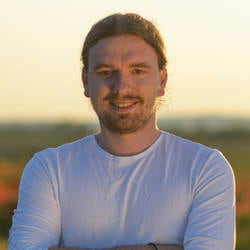 Tomas Nadrchal
Email Channel Manager

After finishing studies at the University of Economics in Prague in 2013 and getting a master's degree in Applied Informatics with a specialization in Marketing, Tomas joined the monetization team in AVG. He was responsible for running sales campaigns to customers of TuneUp Utilities products. Since email was one of the most important sales channels of TuneUp Utilities, he gained a lot of experience and enthusiasm in this field. In 2016, Avast acquired AVG and turned the combined organization into the biggest cybersecurity company in the world with over 400 million on users. In the combined organization Tomas became responsible for the whole email channel for both brands.
Information about Tomas Nadrchal's session will follow soon.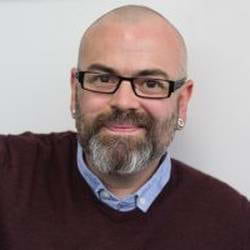 Rob Pellow
Digital Experience Director
After spending 11 years working for Dyson, I moved fully into the world of CRM with a particular focus on the technology that powers it. Email used to be the thing I least wanted to work on, until I worked in the Marketing team at Dyson in Chicago. There it became the one area I had both creative and coding freedom and I made the most of this. It also introduced me into the world of true personalization that was available in that channel, something that always seemed like a dream for more traditional web-based designers.
Since leaving Dyson I've been working Agency side, first as Head of Digital Design for Adestra - an ESP and for the last 9 months as Digital Experience Director for Armadillo.
Information about Rob Pellow's session will follow soon.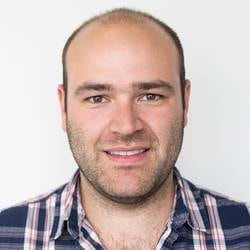 Elliot Ross
CEO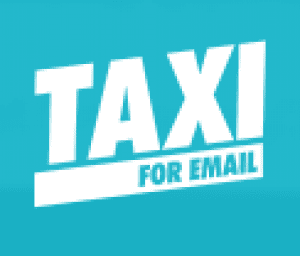 Elliot Ross is passionate about pushing email design to provide the best experience possible for audiences. He founded ActionRocket, the creative studio for email, and co-founded Taxi for Email, a platform that helps marketers make great email campaigns.
He specialises in creative strategy, design and development that works in the inbox. Over 12 years he's designed award winning campaigns for brands including London 2012, BBC, IKEA, British Airways and Sky.
He speaks on email design at conferences for Litmus, eBay and IBM, authors the Make Awesome Email blog and co-hosts Email–The Podcast. His sense of Britishness precludes him from calling himself a "thought leader", but other people have.
Information about Elliot Ross's session will follow soon.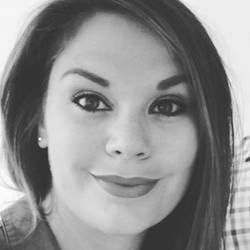 Jordan Sawyer

Information about Jordan Sawyer's session will follow soon.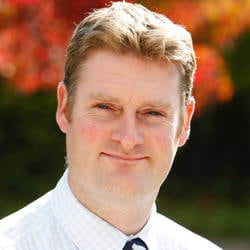 Marc Smith
Marketing Director

Mark has over 20 years' experience of delivering marketing and communications across a range of diverse industries - insurance, medical software, higher education and the construction sector. He holds Postgraduate Diplomas with the Chartered Institute of Marketing, the Institute of Direct and Digital Marketing and the Chartered Institute of Public Relations.
He joined NICEIC, the UK's leading electrical certification body, in 2009 and was later promoted to Marketing Director of Certsure in 2015. His achievements include launching an award-winning Live conference (2011), co-ordinating merger communications for the formation of Certsure (2013) and overseeing the company's first ever TV commercial (2016).
In 2019, he won 'Best European Event' award at the global Eventex awards and the 'Chair's Award' at the Chartered Institute of Marketing awards, for an world-first satellite broadcast that was streamed to over 6,000 electricians across 40 UK and Ireland cinemas.
Information about Marc Smith's session will follow soon.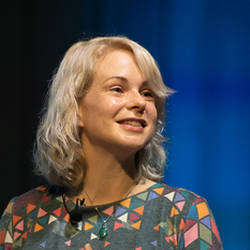 Jenna Tiffany
Founder & Strategy Director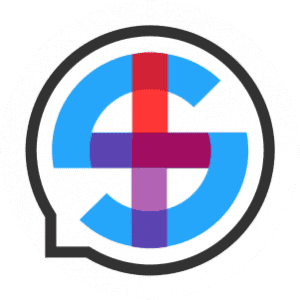 Jenna Tiffany is Founder & Strategy Director at Let'sTalk Strategy providing strategic consultancy services across the digital marketing mix. Jenna is a Chartered Marketer and elected Fellow of the IDM with over ten years' marketing experience across both B2B and B2C. Jenna has consulted with brands such as Shell, Hilton and World Duty Free to name a few on digital and email marketing strategy.
As a recognised expert, Jenna is an elected member of the prestigious DMA UK Email Marketing Council, the Chair of the Email Best Practice hub shaping the industry's best practice and involved in developing the latest research. Jenna is also a marketing tutor teaching CIM courses as well as a competent public speaker and publisher, speaking regularly at hundreds of marketing events across Europe. Jenna regularly gets interviewed for her thoughts on the latest trends in email marketing and recently authored Smart Insights guide to creating a successful welcome email journey.
Jenna is 2018's Chair for the Digital Growth Unleashed and Email Innovation Summit London events.
Information about Jenna Tiffany's session will follow soon.
Tim Watson is an email marketing consultant with 14 years experience in email. Providing strategic support to brands, improving results through an analytical process. From small to large – working with complex broadcast and automation programs delivering up to 90 million emails/month. He's a public speaker across half a dozen countries and twice elected member of the Direct Marketing Association email council.
Information about Tim Watson's session will follow soon.