June 18-19, 2019 • LAS VEGAS, USA
When it comes to email, there's nothing Paul's more passionate about, than delivering the best possible experience a subscriber can enjoy through their email client.
This has led him to challenge long-accepted methods of email design and development, and introduce innovative techniques, to make email more accessible and subscriber-friendly.
HTML typography is his tool of choice in delivering this, a subject on which he's written about in net magazine, his email newsletter Type E:, and has spoken about at events such as The Email Design Conference, hosted by Litmus, in 2014 and 2015.
Earlier this year, he put some of those typographic techniques into his first book, 'A Type of Email: A handbook for working with HTML typography in email', which has inspired and informed email designers and developers alike, all around the world.
Information about Paul Airy's session will follow soon.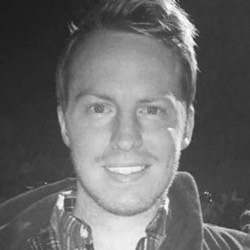 Brian Campbell
Email/CRM Automation & Product
Overstock.com
Information about Brian Campbell's session will follow soon.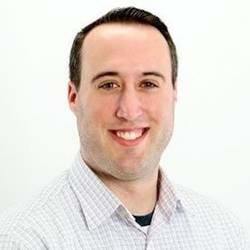 Scott Cohen
CRM Manager
1-800 Contacts
Scott Cohen is a proven email marketing veteran with 15 years of experience as both a brand-side marketer and an email marketing agency executive. As CRM and Email Marketing Manager at 1-800 Contacts, Scott brings both award-winning copywriting chops and industry-renowned expertise in email marketing strategy and execution. When not working, Scott is a devoted father and husband, classic rock and '80s power ballad junkie, and sports fanatic.
Information about Scott Cohen's session will follow soon.
Jeanne Jennings is Founder and Chief Strategist for Email Optimization Shop, a consultancy with a direct response approach to digital marketing strategy, tactics and creative direction. Through Email Op Shop Jeanne helps clients make their email marketing initiatives more effective and more profitable.
Jeanne has worked with some great organizations over the years, including AARP, Hasbro, National Education Association (NEA), Network Solutions, Scholastic, UPS, U.S. General Services Administration, Verizon, Vocus and WeightWatchers.
Jeanne is a recognized expert in the email marketing world and a sought-after speaker and author on industry topics. Jeanne has over 20 years of experience in the email and online marketing and product development world; she began her career with CompuServe's Business Services Group.
Jeanne has been focused primarily on email marketing for over 15 years, since when she was head of email product development for Reed Business Information US, a division of Reed-Elsevier and, at that time, the country's largest B2B publisher.
Jeanne is on the board of directors of the Email Experience Council, the DMA's email marketing special interest group. From 2001 to 2016 she wrote a regular column on Email Marketing for ClickZ.com. She is also a regular contributor to her own Email Optimization Shop Blog and the Only Influencers Blog.
Information about Jeanne Jennings's session will follow soon.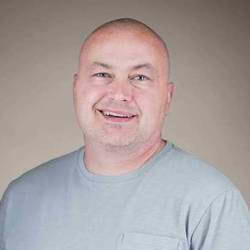 Andrew Kordek
Co-Founder & Chief Strategist

Andrew Kordek has spent 20 years in email marketing, both on the client and agency side. He has worked on and with some of the largest and most complex email programs in the world to help maximize ROI. A data-driven and innovative marketer, Andrew advocates for the subscriber and provides valuable insight for long-term success in email marketing. He currently acts as the Chief Strategist at Trendline Interactive, a full-service email marketing agency with over 100 employees and many clients across the globe. He currently lives in Chicago with his lovely wife, his teenage son and his dog Lumpy. He is the only employee at Trendline with a license plate that says EMAIL.
Information about Andrew Kordek's session will follow soon.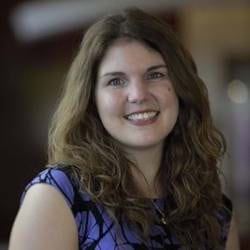 Laura Madden
Senior Email Marketing Strategist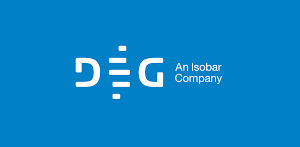 Laura Madden is a Senior Email Marketing Strategist at DEG, a full-service digital marketing agency based in Overland Park, KS. Laura began her digital career on the client site, working with e-commerce business at Staples Promotional Products and Helzberg Diamonds. She now applies her over ten years of digital marketing experience guiding clients like Hallmark Baby, LVMH, Gold's Gym and Design Within Reach in their CRM and relationship marketing efforts. In her free time, Laura enjoys being a Wish Granter for Make-A-Wish, watching pretty much anything on Bravo, and kicking butt every morning in Cardio Kickboxing and Bootcamp.
Information about Laura Madden's session will follow soon.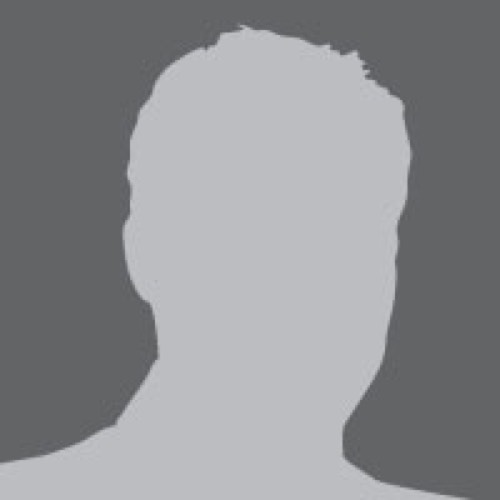 Kevin Mandeville
HTML Email Designer & Developer
Kevin Mandeville, LLC
Information about Kevin Mandeville's session will follow soon.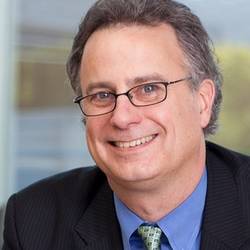 Christopher Marriott
President & Founder

Chris is an experienced digital marketing executive with a focus on creating data-driven experiences for customers of leading Brands. He has been in the email marketing space since 2004, and is a leader in efforts to
A 25-year veteran of digital marketing, including well over a decade in email marketing, Chris is a recognized expert in the process of connecting leading brands with the right marketing technology partners and platforms.
Prior to founding Marketing Democracy as a consultancy focused exclusively on the ESP vendor selection process, Chris served as a tenured executive at Acxiom, leading and building its Global Digital and Email Agency Services team into one of the industry's top services providers.
In addition to his role at Marketing Democracy, Chris also serves on the Board of Directors for eDatasource, a marketing technology company that collects, analyzes, organizes and archives millions of marketing messages, providing intelligence and analytics to the email marketing community.
Additionally he is a regular columnist on email marketing and the RFP process, and is an advisor to several emerging marketing technology companies including AudiencePoint and CertainSource. He holds a BA from Dartmouth College.
Information about Christopher Marriott's session will follow soon.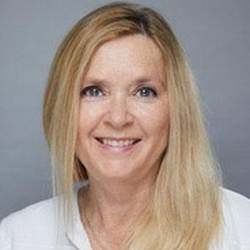 Kath Pay
CEO & Founder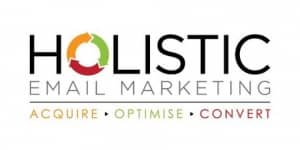 Kath lives and breathes email marketing and is one of the World's Top 50 Email Marketing Influencers (Vocus, 2014). As Founder of Holistic Email Marketing, she devotes her time to developing customer-centric ecommerce journeys using a holistic, multi-channel approach. Kath is recognised as one of the UK's leading Email Marketers and heads up training for Econsultancy on Personalisation and Email Marketing. Some of the retail and B2C brands she has either trained or helped are: Bally, Barbour, Paul Smith, Ocado, EE, Dyson, Marks and Spencer, Wallis, Schuh, Co-operative Group, Argos, Next, Asda, Jaeger, Mont Blanc, Expedia, Net-a-Porter, Secret Escapes, George, Dixons, Bookatable, ShopRush, Adobe, Facebook, VisitScotland – just to name a few.
Information about Kath Pay's session will follow soon.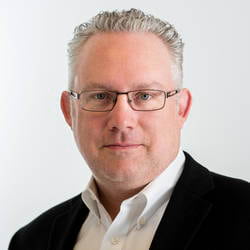 Ryan Phelan
Fractional CMO/Strategist
RedPillEmail
Ryan Phelan brings nearly two decades of global online marketing experience focusing on driving GTM strategies for high growth SaaS and Fortune 1000 companies and is currently a Fractional CMO and Consultant. Ryan is a respected thought leader and nationally distinguished speaker with a history of leadership for Adestra, Acxiom, BlueHornet, Sears Holdings, Responsys and infoUSA. Ryan has also developed digital strategies for companies like Capital One, Hewlett-Packard (Global), Skype, CenturyLink, Sprint, FedEx and others. In 2013 he was named one of the top 30 strategists in online marketing and is the Chairman Emeritus of the EEC Advisory Board.
Information about Ryan Phelan's session will follow soon.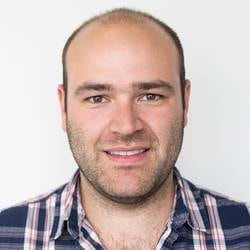 Elliot Ross
CEO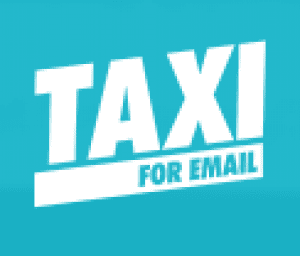 Elliot Ross is passionate about pushing email design to provide the best experience possible for audiences. He founded ActionRocket, the creative studio for email, and co-founded Taxi for Email, a platform that helps marketers make great email campaigns.
He specialises in creative strategy, design and development that works in the inbox. Over 12 years he's designed award winning campaigns for brands including London 2012, BBC, IKEA, British Airways and Sky.
He speaks on email design at conferences for Litmus, eBay and IBM, authors the Make Awesome Email blog and co-hosts Email–The Podcast. His sense of Britishness precludes him from calling himself a "thought leader", but other people have.
Information about Elliot Ross's session will follow soon.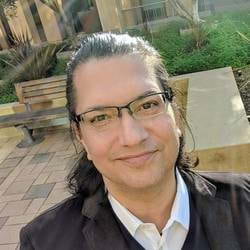 Mark Talley
Senior Manager, Email Operations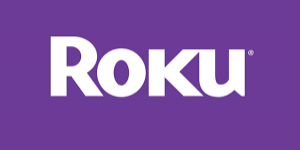 Information about Mark Talley's session will follow soon.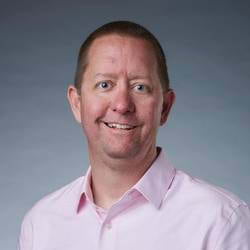 John Thies
Co-Founder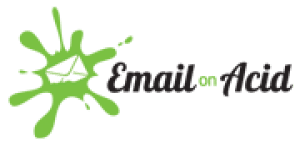 John Thies is the CEO and Co-Founder of Email on Acid, a service that gives email marketers a preview of how their emails are displayed in the most popular email clients and mobile devices. He resides in Denver, Colorado with his wife and son. His career passion is helping marketers send perfect emails. When he isn't working he's either on the golf course or snowboarding in the fresh Colorado powder. Twitter: @johnethies
Information about John Thies's session will follow soon.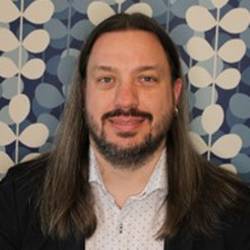 Matthew Vernhout
Director Privacy & Industry Relations

Matthew Vernhout is the Director of Privacy at 250ok and is a Certified International Privacy Professional (Canada) with nearly two decades of experience in email marketing. He actively shares his expertise on industry trends, serving as director at large of the Coalition Against Unsolicited Commercial Email (CAUCE), chair of The Email Experience Council's (eec) Advocacy Subcommittee, and senior administrator of the Email Marketing Gurus group. He is a trusted industry thought-leader, speaking frequently at email marketing and technology conferences around the globe, and maintaining his celebrated blog, EmailKarma.net. Matthew has contributed to several benchmark publications during his career including DMARC Adoptions Among e-Retailers, The eec's Global Email Marketing Compliance Guide, The Impact of CASL on Email Marketing, and more.
Information about Matthew Vernhout's session will follow soon.